Mexican-style lager and Detroit-style IPA, oh my!
To celebrate MBW's 7 year anniversary, two very special beer releases are now on draft and in cans: "El Gato Blanco" Mexican-style lager and "Expressway" Detroit-style IPA.
Affectionately dedicated to the brewer's white fluffball kitty who is featured on the label, "El Gato Blanco" is clean, bright, snappy and very crushable. (The brewer's other tabby cat graces the label of our beloved East Glisan Mosaic IPA and both labels reflect the whimsical and loving relationship with our pets.) "El Gato Blanco" is 5.2% ABV, 20 IBU and is featured as this year's summer seasonal lager beer.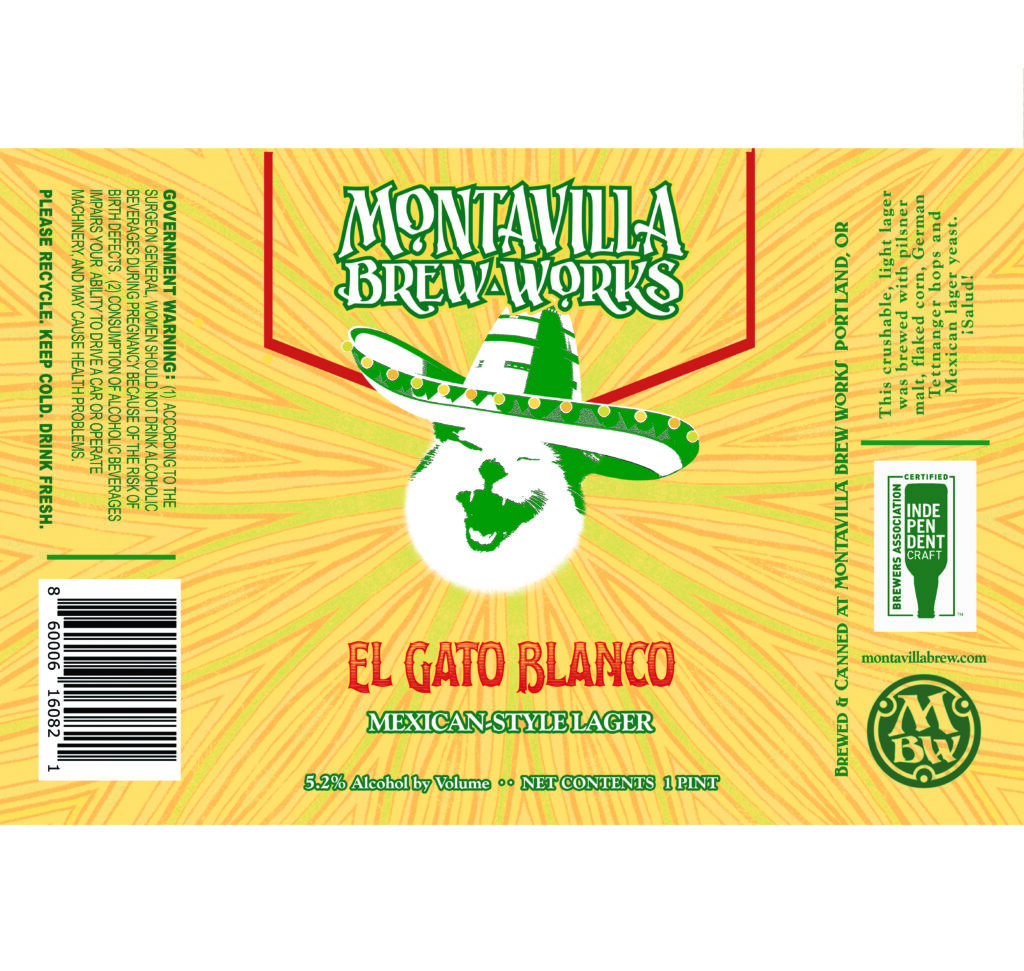 The second release is a collaboration with the stalwart Upright Brewing! Michael from MBW has been slowly making the rounds in collaborating with other Oregon brewers who have expatriated from his home state of Michigan. The idea is to collaborate with more Michigan-born brewers and to always utilize Michigan based ingredients in the brew. This 7-year Anniversary collab with Upright is what Michael Kora and Alex Ganum have named "Expressway Detroit-Style IPA". What makes it a "Detroit-style" IPA? The quick answer is that this special one-off beer was brewed by two brewers born and raised in the Detroit area of Michigan and contains Michigan-grown hops. The label is a recreation of a 1970's transportation map of southeastern Michigan which any Michigander will immediately recognize; just about every family vehicle contained one of these back in the day! "Expressway" is a light, bright, fruity (think melon & tropical), super clean and easy-drinking IPA. 6.5% ABV, 50 IBU.